Welcome!
The Park Overlook Homeowners Association, created in 1983, is a community of 297 townhomes and 49 single family homes located conveniently off of Redland Road at Needwood Road in Derwood, Maryland.
Latest Updates
Board Meeting Date Change
Jul
26
2016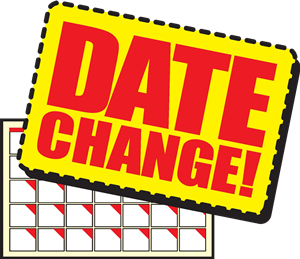 YOU are invited to attend the next meeting of the Park Overlook Homeowners Association.
Date: August 18, 2016
Time: 7:30
Location: Gaithersburg Library, 18330 Montgomery Village Avenue, Gaithersburg MD 20879 (August Meeting ONLY)
Swimming Pool Hours
Jul
26
2016
The Park Overlook Homeowners Association SWIMMING POOL is open to all current residents and their guests as well as the residents and guests of the Mallard Cove Condominium. The pool facility is located at 80000 Needwood Road in Derwood, MD 20855.


Pool Hours: The pool will be open from Memorial Day weekend through Labor Day.
Monday – Friday* 12:00 p.m. to 9:00 p.m.
Saturday, Sunday and Holidays** 12:00 p.m. to 9:00 p.m.

*The Pool will be closed on public school days Monday – Thursday. On Friday while school is in session the pool will be open from 3:00 p.m. – 9:00 p.m. ** The pool will close at 6:00p.m. on Labor Day.
Annual Home Maintenance Inspections
Jul
26
2016
Annual Home maintenance inspections are just around the corner. ALL Homes throughout the community will be inspected around the second week in June. Now is the time to take care of the small projects that you have been putting off. A reminder, it is the responsibility of each homeowner to maintain their plant beds.
Let's all work together to keep our community looking good.
Take the Extra Step to Safety
Jul
26
2016
Park Overlook is an awesome community, and we all have a responsibility in helping to ensure it remains safe. Please be aware of your surroundings, even when using electronic devices. Walk in pairs at night and early morning hours, and let loved ones know of the route you will be taking.

Montgomery County Police are still requesting help in apprehending a man who has been exposing himself in Derwood. The latest incident was on Shady Grove Court and may be viewed here.
Let's all take our safety responsibility seriously.
Pet Owners:
Jul
26
2016
Pet Owners:
It is the responsibility of the pet owner to pick up after your pet.
Reminder that all pets are to be on a leash when outside if not in a fenced yard.
Direct Debit Payment Option
Jul
26
2016
Vanguard Management now offers a direct debit (ACH) payment option through the Association's bank, Alliance Association Bank. This service is available at no charge to you and can be setup online by visiting www.vanguardmgt.com , clicking Resident Resources then Assessment Payment Options. Simply follow the link and instructions for setting up direct debit (recurring payments). NOTE: if the assessment level changes for your Association, you must update your automatic payment amount online. For example, if your Association's approved budget has an assessment increase, please log into your account to adjust the amount to the new assessment level effective the date of the new assessment.

Information is also available on the Assessment Payment Options page for making your payments online by credit card or E-check. Please allow up to four business days for processing credit card or E-check payments. The bank charges a convenience fee for credit card payments. If you use an on-line banking service, please communicate with them to ensure that they have the correct address for your payment. Payments should not be mailed or hand delivered to the Vanguard Management office. Checks received at the office will be returned to the sender.

If you need to mail your assessment:
Park Overlook HOA
C/O Vanguard MGMT
PO Box 93687
Las Vegas, NV 89193-2687